I love October. Yes, the trees look fabulous wearing their brilliant regalia, but as a facilitator in early childhood education, the season offers a panoply of themes to build:
Today I begin with a favorite: Drawing Pumpkins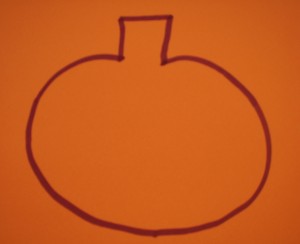 A pumpkin is essentially a circle (or approximation of one), two parallel lines on top with a horizontal line connecting the vertical to form the stem.  Even three year olds can scribble up a pumpkin successfully.
---
For preschoolers getting ready for Kindergarten, demonstrating a specific way to draw the circle and connect the lines provides a foundation for later letter formation.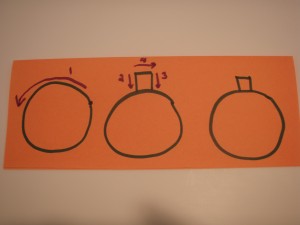 ---
Jack-o-lanterns are a great way to learn about basic shapes.
---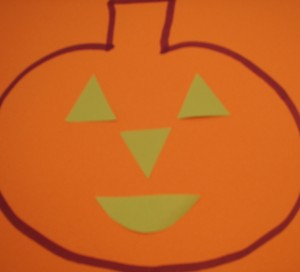 ---
For Kindergarten and older children, changing the features to make happy, sad, scary and angry faces also helps build spatial relationship reasoning.
---
Materials:
Paper
Any writing tool (crayons, markers, pencils…)
Scissors
Glue stick or tape
Suggestions:
Shapes can be pre-cut or traced for younger children
Older children should be required to make a plan and figure out several different configurations to help reinforce spatial learning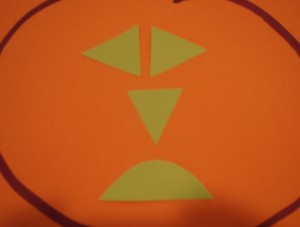 ---
More to come:  Angry Cats  Creepy Spiders and lots more about… Pumpkins 
---