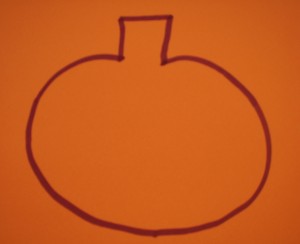 Benefits:
---
Directions: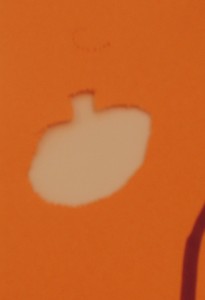 Draw a simple pumpkin to be "pushed" out.
If working at a table, place a pot holder under the piece of paper. If working on a carpet- the paper can be placed directly on the carpet.
The non-dominant hand holds the paper down. The dominant hand holds the pin in a tripod grasp.
---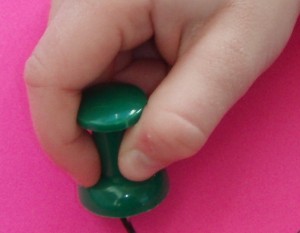 The picture below illustrates EXACTLY the way the pin should be held. If it is not held this way then the correct muscles are not getting strengthened. For children with very weak hands, I give support to the thumb by placing my finger gently in the web space (between the thumb and index finger).
The pin pricks small holes along the designated line(s). 1/8-1/16 inch spacing is ideal.
After the design is fully "pinned," an adult should then complete pushing the shape or design out along the perforated line.
Additional shapes can be drawn and pushed out to glue on, creating a Jack-o-lantern.
---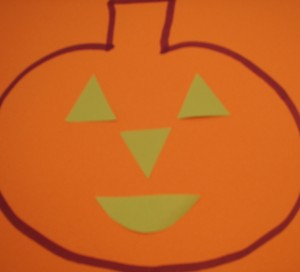 ---