How often have your kids turned their noses up to new foods-especially when they hear "Vegetable?" One of the major benefits of having children grow food: when  they grow it they tend to try it.  AND they usually like what they eat!
We did a straw poll in each class over the past several weeks as we harvested the first "crop" of pea shoots that were planted a few weeks ago.  About 90% of the students said they would have skipped the shoots at the school salad bar pre-taste test.  When asked if they'd choose these new greens after tasting their harvest, about 80% said they would definitely eat the pea shoots.
That's a pretty impressive transformation. Pea shoots are packed with nutrition.  If you are a "foodie" and want to learn exactly how pea shoots qualify as a "super food" visit: http://www.peashoots.com/peashoots-nutrition.htm for all details of nutritional content of this amazingly simple food to grow.
Here's the low down on harvesting pea shoots:
Equipment: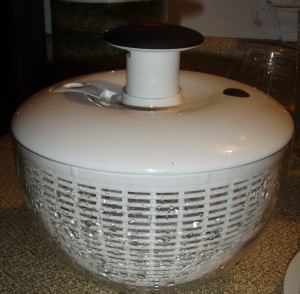 ---
Directions:
Wait until the shoots grow to be 6-12 inches long
Gently grab a bunch in your hand and clip just above the soil
Rinse the shoot with Spinner or colander
Place in a serving bowl or basket
Pass out and enjoy!
Benefits:
Measuring daily to determine the right time to harvest is a math activity
Cutting the greens is a good bilateral/fine motor task
Pea shoots have an unusual texture-eating them is a tactile experience
Nutrition!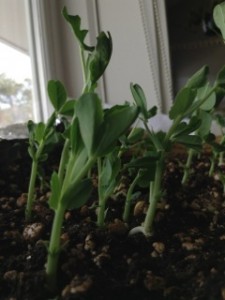 This post reflects the partnership and creative collaboration between The Motor Story and Sustainable CAPE.