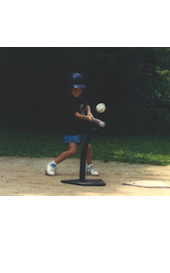 Opening day has come and gone. Kids and parents are in full swing with baseball practice and games.  While the frenzy of carpools and schedules preoccupy many families, it is important to pause, take a breath and remember what is so important about playing baseball.  In fact, all youth sports provide amazing opportunities for personal and athletic growth in the young athlete.
To make this happen, good coaching is key.  I've turned to the New York Times best selling sports author, Peter Golenbock, to share his thoughts regarding best practices in coaching kids.
Coaching Kids     By Peter Golenbock
Little League can be a valuable learning experience for a child.  It also can be a nightmare.  The question is: how can you as the coach make sure it's the former.  I coached my son's little league teams from the time he played t-ball at age 6 to his final year at age 14.  I later was the JV baseball coach at his high school for four years.  Over that time I made my share of mistakes.  I also learned a lot about doing right by my players.  Here are some of the things I learned:
Your job is to keep all your players playing, doing all you can so they don't quit.  This is much harder than it sounds.  In fact, it's almost impossible.  At the end of the season one or two players will leave the game and pick up a skateboard or a tennis racket.  It's the nature of the game of baseball.  But that shouldn't stop you from trying.
One dilemma you will have is that the parents of the talented players want you as coach to focus on winning games while the parents of the less talented players want you to play everyone equally so everyone has a fair chance.  As coach, it is impossible to do both.  One year I decided to try to be egalitarian.  But I discovered that every child wanted to win games more even than be involved.  I ended up pitching my best players, and I played the less-talented players as often as I could without jeopardizing the games.  Unless you're in a league where they don't keep score or standings, it's very difficult to do otherwise.
Your primary job is to get your players to improve.  Improvement is more important even than winning.  You must teach the fundamental skills during practices, explaining over and over again if you must the right way to play the game.  The more a player improves, the more likely he is to keep playing.  Kids rarely get cut in little league.  Kids cut themselves.  If the game becomes too difficult, or if the coach becomes too critical, the fun goes away, and the player quits.
Thus it is important for you as a coach always stay positive and to teach the game.  There is no point to screaming at a player, "What's wrong with you?"  There is every reason to take a player aside who has made an error and tell him, "The next time make sure you get in front of the ball."  Or "the next time make sure your glove is on the ground."  As long as a player is giving good effort, there is never an instance where sharp criticism is called for.
In addition to the fundamentals, you as the coach must also teach citizenship.  Don't let players criticize each other.  Don't let a player throw his bat after striking out.  Tell everyone on the team that bat throwing won't be tolerated, and if it happens, the player who does it will be benched for the rest of the game.  Don't let players argue with umpires.  It does no good, and it's poor sportsmanship.
As a coach you must also teach these ideals to the parents.  Before the season make a list of parental no-nos, and hand the list to each parent.  For several years I made the parents agree in a contract to abide by my rules.  Such a contract stopped parental abuse of players and umpires cold.  I also asked my parents not to smoke near the ball field.
Give every player at least one opportunity to show what he can do.  One year I was coaching an all-star team, and I added a player to my team because he was a friend of one of the stars.  He asked to pitch, but I never gave him a chance.  I didn't think he was good enough.  The next year he pitched high school varsity ball, and he was terrific.  There's a lesson there.  If a player wants to pitch, and you don't think he's good enough, make sure you give him at least one chance to prove himself.  I learned that sometimes, as in this case, my judgment as to player evaluation was very wrong.
Don't play favorites.  The hardest part of little league is coaching your son.  Very often the son of the coach is one of the best players, but you have to make him earn playing time like every other player on the team.  Some coaches are harder on their kids than the other players, and there's nothing wrong with that.  One day, the child is going to be playing for someone else, and if he does and you haven't babied him, he won't suffer from daddy-coach withdrawal.
You can't praise your players enough.  Every time a player gets a hit or makes a nice play or hustles, make sure he knows you've seen it, and commend him for it.  Baseball is a very, very difficult game.  The best players make out seven times out of ten.  If a player knows his coach is rooting for him, he will have more confidence, and he will enjoy himself more.  Which will keep him playing.
Have fun.  It's a cliché, but some adults are so serious about the games that they squeeze all the fun out of the activity.  Remember, the likelihood of any boy on your little league team even playing high school is about one in ten.  The likelihood of a player starting in college is one in 10,000.  For most of these boys, little league ball is as far as they are going to go.  Let them enjoy it.  Never stress winning.  It doesn't help you win.  The combination of stressing improvement and enjoyment will work wonders.
It's not your team.  It's their team.  And never forget it.  Little league was set up for the enjoyment of the kids.  It wasn't invented for parents to become Joe Torre and Bobby Cox.  Don't intimidate your players.  Don't exhibit poor sportsmanship.  Don't ever skirt the rules.  And don't be a poor sport when you lose.  Those kids are watching everything you do.  They are learning from you.   Make sure what you teach them is uplifting and beneficial.